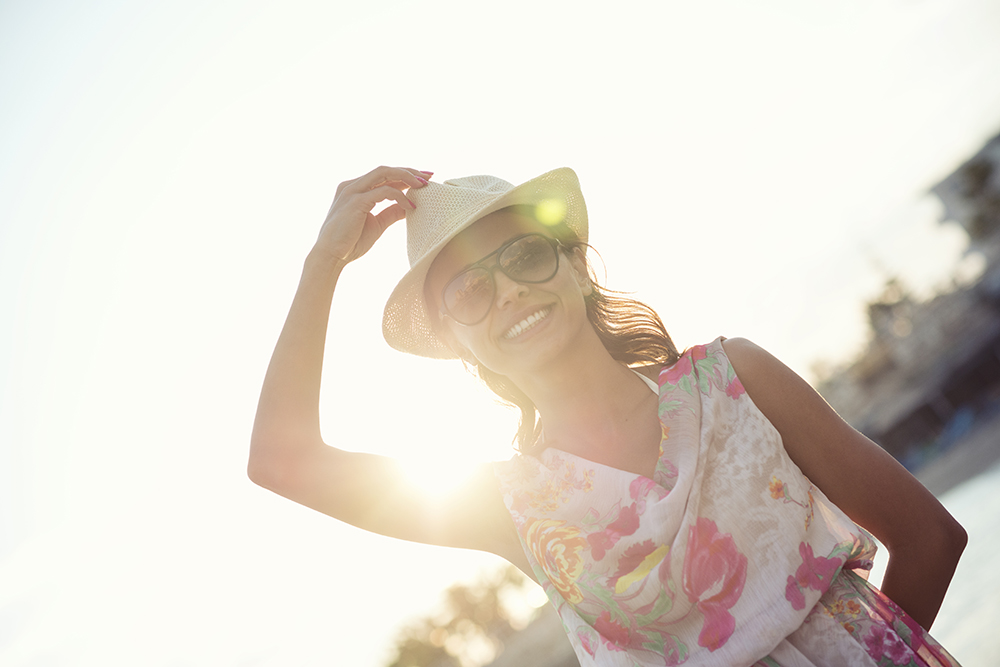 Warm weather is here, winter clothes are packed away, and we're all looking forward to spending more time outside! For the most part, your skincare routine should be applicable year-round, although an increase in heat and humidity may call for a few tweaks to your lineup. So, what's the best skincare for hot weather?
Lightening the Product Load
Selecting the best skincare for hot weather often means using lighter products. If you normally use a cream cleanser, consider trying out a gentle foaming one. Cleansers containing salicylic acid are especially effective to unclog pores. Summer heat often leads to increased oiliness, and your skin may need extra attention to feel clean. Double cleansing removes excess oil, grime, and sweat that can clog pores. Dr. Cox recommends starting with a micellar water cleanse, then following up with your regular cleanser. Double cleaning is especially effective for acne-prone patients to prevent breakouts! With all cleansers, remember to be gentle; over-scrubbing isn't better, and being too aggressive can backfire by irritating skin, increasing oiliness, and even worsening acne. The AAD suggests using lukewarm water to prevent your skin from unnecessary drying and patting dry with a soft towel.
Choosing the best skincare for hot weather likely means you can set aside your heavier moisturizers. Although don't neglect the dryness that can occur from wind, air-conditioning, and hours in the sun. For oilier skin types, a two-in-one sunscreen with moisturizer (we like Elta MD Daily) may be all the hydration your skin needs during warmer summer weather. Saving time and lightening your product load – now that's a win!
Sun Protection
Sun exposure is the number one cause of premature aging. Wearing sunscreen should be a daily staple no matter the time of year, although spending more hours outdoors calls for increased precautions. Always seek shade, wear a wide-brimmed hat and apply a broad-spectrum, mineral-based sunscreen every 2 hours. Look for sunscreens containing zinc oxide and titanium dioxide. These products will give you UVA and UVB protection while helping to absorb excess oil. Along with sunscreen, you can provide another layer of protection for extended sun exposure by taking Heliocare Ultra, an oral supplement that increases sun protection from the inside out.
What Products Don't Change?
A few tweaks to your moisturizer, cleansing and sun protection routine are likely all the changes you will need to make for the summer. Vitamin C (a product that helps protect the skin from free radicals) should be used year-round. Your Vitamin A product (ex: retinol, retina-A, retinoid, tretinoin) also does not need to change to accommodate the weather! Ask your dermatologist regarding changes to prescription products, like skin lightening hydroquinone.
If you have questions about your current regimen, or how to select the best skincare for hot weather, our team is available to help. We hope you enjoy some added fun in the sun while keeping your skin beautiful and healthy!