Back to Lasers and Devices
MiraDry
MiraDry is a minimally-invasive procedure that uses microwave energy to permanently destroy the glands that produce sweat and odor under the arms. MiraDry significantly reduces sweating under the arms.
01
How does it work?
MiraDry targets the glands under the arms that produce sweat and odor. The MiraDry hand-piece is applied to each underarm area, where it administers microwave energy that targets and destroys sweat glands below the surface of the skin. This energy reaches a precise depth, and does not damage lymph nodes or other, deeper structures of the dermis. As it treats, the hand-piece simultaneously cools the top layers of the skin to prevent damage and discomfort.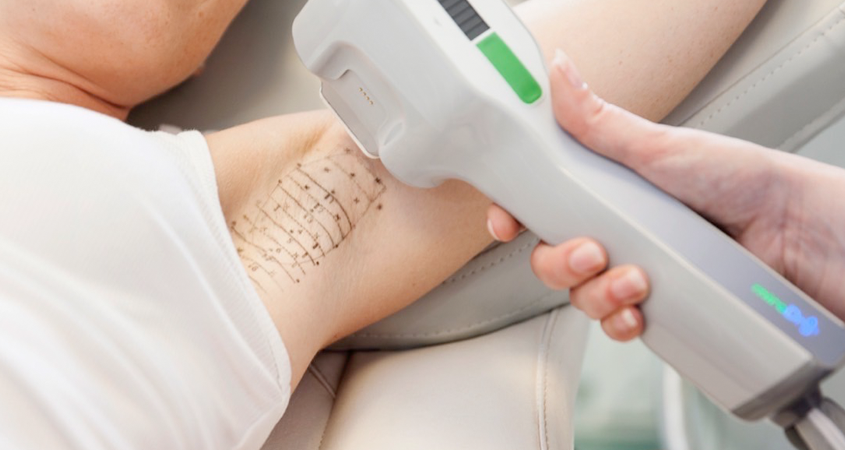 02
Is it safe?
The FDA has cleared MiraDry to safely reduce underarm sweating, hair and odor. It has an excellent safety profile. Like any medical procedure, there are risks. As a teacher and trainer of other physicians in laser and energy procedures, Dr. Cox stresses the importance of finding an experienced provider directly supervised by a physician who understands the finer points of energy treatment.
03
How long does recovery take?
MiraDry treatment is well tolerated. During treatment, you will lie comfortably on your back with your hands under your head, to expose the underarm area for treatment. After ensuring that the underarms are numb using tumescent lidocaine, the MiraDry hand-piece delivers energy that targets and destroys sweat glands non-invasively. You should not feel any discomfort during this portion of the treatment. The entire procedure takes about an hour.
MiraDry requires limited downtime. Patients can expect redness, swelling and tenderness following the procedure, which will reduce significantly in the first few days after the procedure. Swelling can be significantly minimized by icing the area within the first 24 hours after treatment. For this reason, we recommend you go home after treatment to comfortably ice the underarms. Most patients return to normal activities the next day, but we do recommend a break from rigorous activities for several days after the procedure.
04
What kind of results can I expect?
MiraDry permanently destroys sweat glands, which do not grow back. Significant reduction in sweat and odor under the arms takes effect immediately. For most patients, sweat no longer appears through clothing and anti-perspirant and deodorant products become unnecessary. The MiraDry treatment also causes a reduction in underarm hair. The FDA indicates that MiraDry treatment ultimately removes 60-70% of hair of all colors. Most patients are happy with results from one treatment, though two treatments are recommended for maximum benefit.