Back to Lasers and Devices
Halo Pro Laser
The Halo Pro Laser treats sun damage, acne scarring, pore size, and fine lines and wrinkles, as well as pigmentation issues like age spots, sun spots and melasma.
01
How does Halo Pro Laser work?
Halo Pro resurfaces the skin by causing controlled micro-injury. Results develop as the body heals itself, replacing the old, damaged skin cells with new cells, increasing collagen production and breaking up pigmentation and textural issues. The Halo Pro is unique in that it delivers two wavelenths at once, one of which is ablative, meaning it vaporizes the tissue completely. The other wavelength is non-ablative, causing controlled heating and coagulation. This combination of wavelengths is appropriate for moderate pigment and tonal issues as well as textural issues, and is especially effective for collagen stimulation of more mature skin.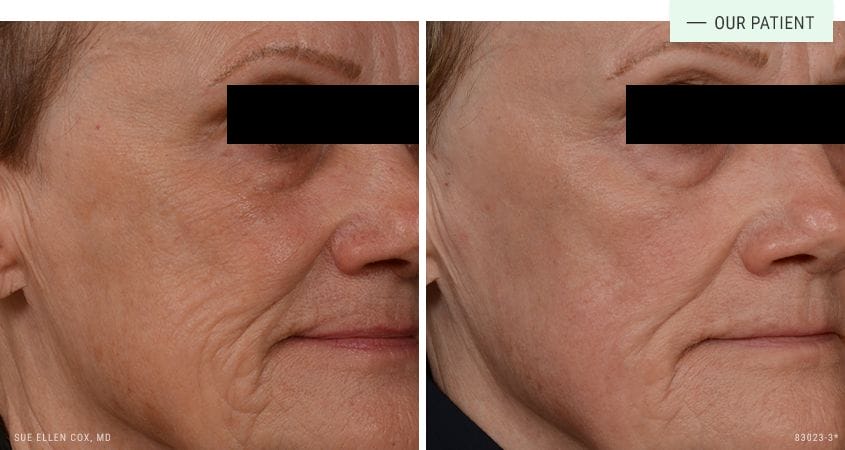 02
Is Halo Pro Laser safe?
The FDA has cleared Halo Pro to safely treat a number of issues related to skin texture, tone and pigment. It has an excellent safety profile. Like any surgical or non-surgical procedure, there are risks. As a teacher and trainer of other physicians in laser procedures, Dr. Cox stresses the importance of finding an experienced physician who understands the finer points of laser treatment.
03
Halo Pro Laser downtime
Halo Pro is well tolerated. Before the procedure begins, a topical numbing gel will be applied to the treatment area to minimize discomfort during the procedure. The procedure itself typically takes 30-45 minutes. Patients typically report little or no discomfort during treatment.
Halo Pro requires downtime. Recovery is characterized by predictable stages that usually resolve within a week of treatment. Immediately after the procedure, the treated area will appear bright red, and feel hot. Over the coming week, most patients experience some degree of swelling, minor itching, dry skin, and peeling or flaking. You may notice that your skin appears to have a "gridded" or "pixilated" look. Your provider will give specific instructions about what to expect for your particular treatment and how to minimize side effects.
04
Halo Pro Laser results
Patients are often happy with results from one Halo Pro treatment but may opt for a follow-up treatment. Dr. Cox recommends patients complete one laser treatment yearly to maintain and maximize results. In the weeks following treatment, patients typically see the "Halo Glow" in the form of brighter, more radiant skin. Full results from Halo Pro develop in the months following treatments as collagen production is stimulated.