Back to Spa Services
HydraFacial
HydraFacial removes dead skin cells and extracts impurities while simultaneously cleansing, hydrating and infusing the skin. Each HydraFacial treatment is customized based on your skincare needs.
01
How does HydraFacial work?
HydraFacial uses a Vortex tip to create a gentle suction that removes dead skin cells and extracts impurities from the skin. This removes dirt and debris from the skin to unclog pores and hydrate the skin. The result is an immediate, visible improvement of the skin's radiance and hydration. You will feel a gentle, rough pressure but should not expect to experience discomfort. HydraFacial can be safely used on acne patients to calm existing breakouts and prevent new breakouts from happening.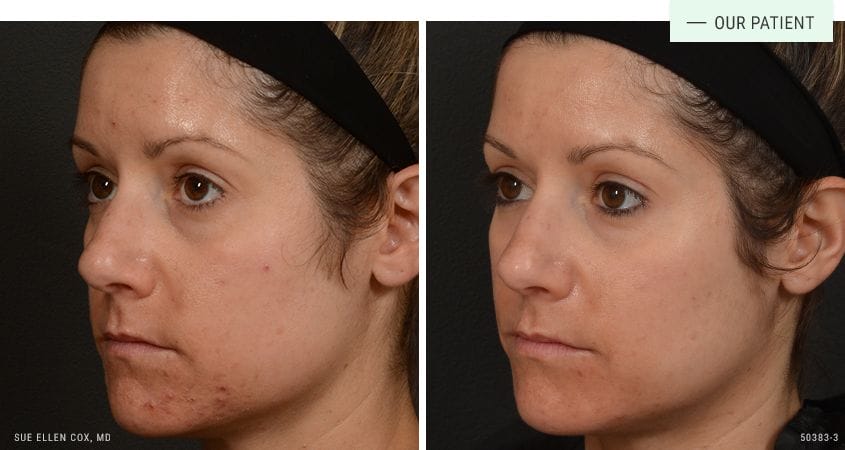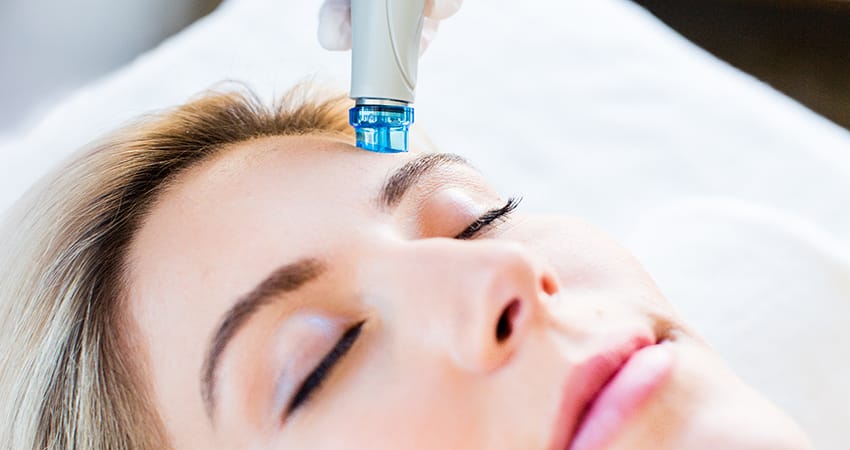 HydraFacial treatments are highly customized. Patients can opt for a Deluxe or Platinum HydraFacial, each containing different elements based on your individual concerns.  All treatments include extractions, an acid peel, and infusion. Add-on options include high-end serums and peptides, lymphatic drainage and LED light therapy.  The treatment typically takes 30-45 minutes.
02
Is HydraFacial safe?
HydraFacial has an excellent safety profile and is safe for all skin types and most skin conditions, including acne, melasma, and rosacea. As with all procedures, Dr. Cox stresses the importance of finding an experienced team to guide you through treatment options and help obtain the best results.
03
HydraFacial downtime
HydraFacial is very well tolerated. There is no downtime associated with HydraFacial. Immediately after treatment, your skin may appear pink.
04
HydraFacial results
The removal of dead skin, dirt, and other debris causes the skin to appear noticeably smoother and more radiant after treatment. Because HydraFacial delivers deep hydration, you'll notice plumper, more moisturized skin. HydraFacial infusions also improve specific skin issues over a series of treatments by delivering vitamins, antioxidants and other therapeutic ingredients that address skin quality, dullness, dryness, uneven complexion and acne. Many patients opt for regular HydraFacials as a core component of their skin care regimens.