Back to Injectables
Thread Lift
Thread Lift is a minimally-invasive treatment that lifts deeper layers of the skin to reposition sagging mid-face tissue and provide a more youthful appearance. Thread Lift can also be performed to lift the neck and brows, or outline the lips.
01
How does Thread Lift work?
Thread Lift uses threads made from a common suture material that are inserted under the skin by a small injection.  The threads have small "cones" or "barbs" that grip the tissue and hold it in place as the threads are positioned to achieve a natural, lifted contour that gives a more youthful appearance.  Over time collagen forms to help support the new contour while the threads and cones dissolve like other internal sutures. Selection of proper threads is key to achieving a natural result. Dr. Cox uses Nova Threads for the Thread Lift procedure.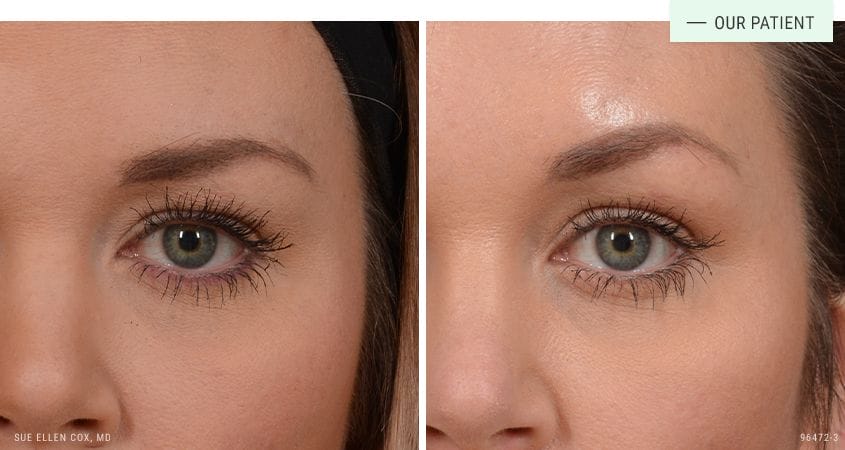 02
Is Thread Lift safe?
Nova Threads are FDA cleared for lifting facial tissue. Nova Threads have an excellent safety profile. Dr. Cox will review risks, benefits and contraindications with you during the consult, and help you decide if this is appropriate for you. Dr. Cox stresses the importance of finding a physician well versed in underlying facial anatomy to perform this procedure.
03
Thread Lift downtime
Thread Lift is well tolerated and has little downtime. Bruising and swelling are expected and usually resolve within 5-7 days. Dr. Cox will often recommend you begin taking Arnica Montana, an oral supplement, three days before treatment to minimize potential bruising. Mild soreness in the treatment area is normal and should subside within a few days.
04
Thread Lift results
You will see noticeable results from Thread Lift immediately, with maximum benefit appearing 4 to 6 weeks after treatment. Because threads are dissolved in the body over 12-15 months, many patients opt to do treatment every 12-18 months to maintain their desired results.