Back to Injectables
Belotero
Belotero Balance® is a hyaluronic acid filler ideal for subtle soft tissue enhancements.
01
How does Belotero work?
Back in 2010, Dr. Cox was one of a handful of American dermatologists invited to try Belotero Balance® prior to its release in the United States market. After Belotero received FDA approval in 2012, it became part of Dr. Cox's arsenal against aging.  Belotero is a soft, cohesive hyaluronic acid gel ideal for superficial line filling and delicate areas.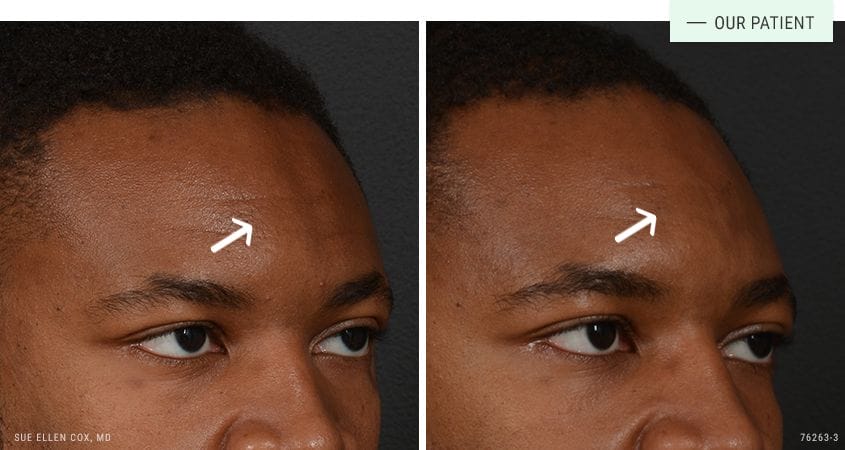 02
Is Belotero safe?
Belotero Balance® has an excellent safety profile and is FDA approved. Like any surgical or non-surgical procedure, there are risks associated with treatment. As an international teacher and trainer of other physicians in facial anatomy and injection techniques, Dr. Cox stresses the importance of finding an experienced physician who understands the finer points of injectable treatment.
03
Belotero downtime
Downtime from Belotero is minimal. The most common side effects of dermal fillers are bruising and swelling at the injection site, which typically resolves quickly. Dr. Cox will discuss in your consultation ways to minimize bruising and swelling.
04
Belotero results
Results and duration from Belotero is based on the quantity, placement and treatment area. In general, Belotero lasts between 6 and 12 months.
Related Clinical Trials
Juvederm vs Belotero 1310-31
Dr. Cox was principal investigator in the study "A Prospective, Randomized, Controlled, Multi-Center, Study of the Safety and Effectiveness of JUVÉDERM® Ultra XC Injectable Gel versus Belotero Balance® for Perioral Lines."  The study compared two fillers used to treat lines around the mouth.  The study was active from October 2013 through August 2015.