01
How does ThermiTight work?
ThermiTight works by delivering targeted, radiofrequency energy. After a numbing agent is applied, a small probe is inserted under the surface of the skin. Radiofrequency energy heats surrounding tissue to a specific temperature therefore stimulating collagen and tightening and lifting lax, sagging skin. ThermiTight can be used on many areas of the body. In our office, this is most commonly performed in combination with Liposuction to achieve optimal results.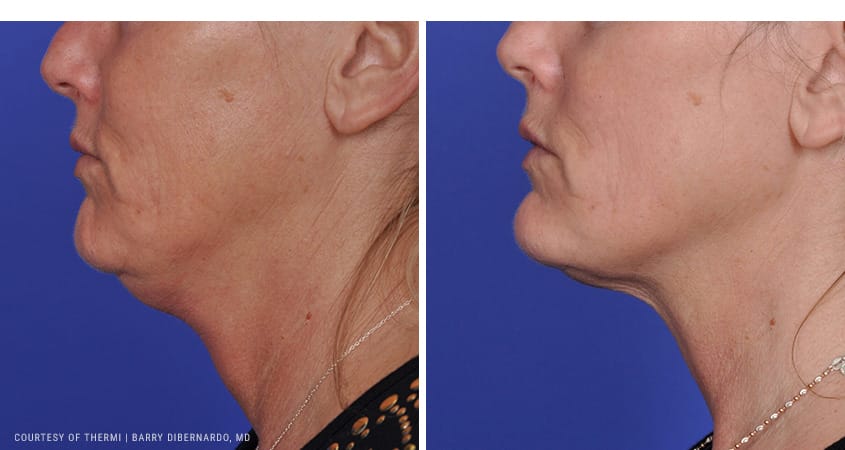 02
Is ThermiTight safe?
Thermi is FDA cleared and has an excellent safety profile. In our office ThermiTight is performed by Dr. Ishii.
03
ThermiTight downtime
ThermiTight is well tolerated. Prior to treatment, an injected numbing agent will be applied to the treatment area. Because ThermiTight is minimally invasive, there is little downtime. A headwrap will be suggested for compression after the treatment to enhance results.
04
ThermiTight results
Most patients are happy with results from a single session. For some patients, more than one session may be recommended to accomplish your specific goals. Some results can be seen immediately, although will be skewed by swelling. Optimal results can be seen in the three to six months following treatment.