Back to Injectables
RHA® Collection of Fillers
The RHA® collection of fillers currently contains three hyaluronic acid fillers designed to adapt to facial movement, providing a natural appearance both at rest and in motion.
RHA Collection of Fillers
01
How does RHA Collection of Fillers work?
Our office carries the full RHA® collection, which currently contains RHA®2, RHA®3 and RHA®4. The RHA® fillers are made of hyaluronic acid (HA) and are designed to mimic the structure of the natural HA found in your skin. Fillers have on-label approved areas, but in the hands of a skilled injector can be used elsewhere off-label. Each filler is best suited for a specific area, concern and facial anatomy, which is where experience and expertise become important.
Redensity
Redensity is the newest filler from the RHA Collection. Dr. Cox was thrilled to be one of the first physicians in the U.S. to treat with this product. Redensity is the first and only FDA approved filler for superficial dermis and dermis injection for moderate to severe dynamic perioral rhytids. In short, this filler works beautifully for superficial line filling around the mouth. An expert in facial anatomy, Dr. Cox may use Redensity in other areas off-label.
RHA 2
RHA®2 is indicated for use in the mid-to-deep dermis for the correction of moderate to severe dynamic facial wrinkles and folds. RHA®2 is one of Dr. Cox's go-to fillers for superficial line filling and around the perioral area because of its ability to blend seamlessly with a patient's natural tissue.
RHA 3
RHA3 holds the same indication as RHA®2, for use in the mid-to-deep dermis for the correction of moderate to severe dynamic facial wrinkles and folds. RHA®3 has more strength than RHA®2 and is often used in older patients who need more support in the lower face.
RHA 4
RHA®3 is indicated for injection into the deep dermis to superficial subcutaneous tissue for the correction of moderate to severe dynamic facial wrinkles and folds. RHA®4 is the strongest of the RHA® fillers and can provide natural projection and contour. This is commonly used in areas such as the midface, chin, and jawline.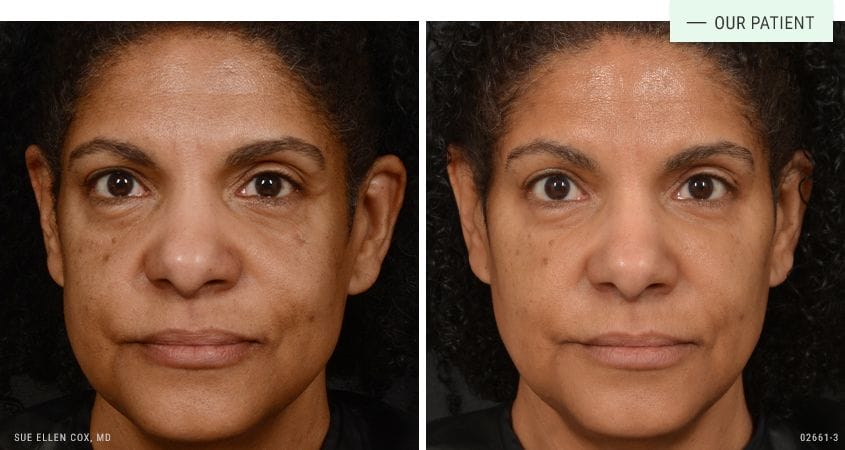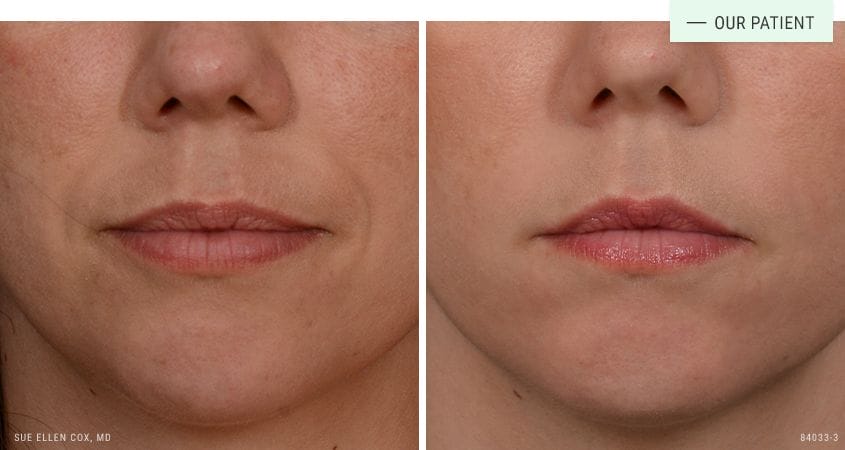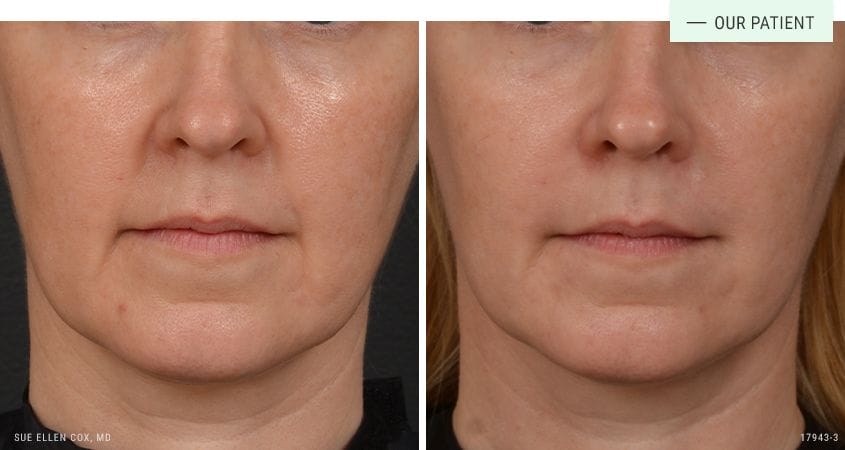 02
Is RHA Collection of Fillers safe?
Each RHA® filler has an excellent safety profile and is FDA approved. Like any surgical or non-surgical procedure, there are risks associated with treatment. As an international teacher and trainer of other physicians in facial anatomy and injection techniques, Dr. Cox stresses the importance of finding an experienced physician who understands the finer points of injectable treatment.
03
RHA Collection of Fillers downtime
Downtime from RHA® fillers is minimal. The most common side effects of dermal fillers are bruising and swelling at the injection site, which typically resolves quickly. Dr. Cox will discuss in your consultation ways to minimize bruising and swelling.
04
RHA Collection of Fillers results
Results and duration from RHA® fillers vary based on the quantity, placement, and treatment area. The RHA® fillers have an FDA approval of 15 months, although Dr. Cox often recommends patients receive filler treatments twice yearly to maintain optimal results.
Related Clinical Trials
Nasolabial Folds Filler 2102-70
Dr. Cox has completed work for this study "A ranadomized, controlled, single-blinded, within-subject (split-face), multicenter, prospective clinical study to evaluate the effectiveness and safety of using the dermal filler RHA®4 injected with a cannula or with a sharp needle for the treatment of moderate to severe nasolabial folds". Dr. Cox has long been using cannulas for high-risk injection areas and hopes to see the technique more widely used in the coming years. This study began in November of 2021 and was completed in February 2022.
Filler Comparison 1408-35
Dr. Cox was principal investigator in the study "A Controlled, Randomized, Double-Blinded, Within-Subject, Multicenter, Prospective Clinical Study of RHA Ultra Deep vs versus Perlane-L® in the Treatment of Moderate to Severe Nasolabial Folds."  The study compared a new filler with an already marketed product for treatment of the nasolabial fold.  This new filler is expected soon, and when it hits the market, the most experienced injector will be right here at Aesthetic Solutions!  The study was active from August 2014 to August 2015.