01
How does GentleYAG Blue Vein work?
GentleYAG reduces the appearance of blue veins as well as venous lakes. We use the GentleYAG laser to treat blue veins on the face, primarily around the eyes, although it may be used on other areas of the body. It is the only laser of its kind patented and FDA cleared for vein removal. The long wavelength of the GentleYag laser reaches deeper into the skin, making it ideal for treating veins. It is possible to treat multiple areas of the skin in a single session.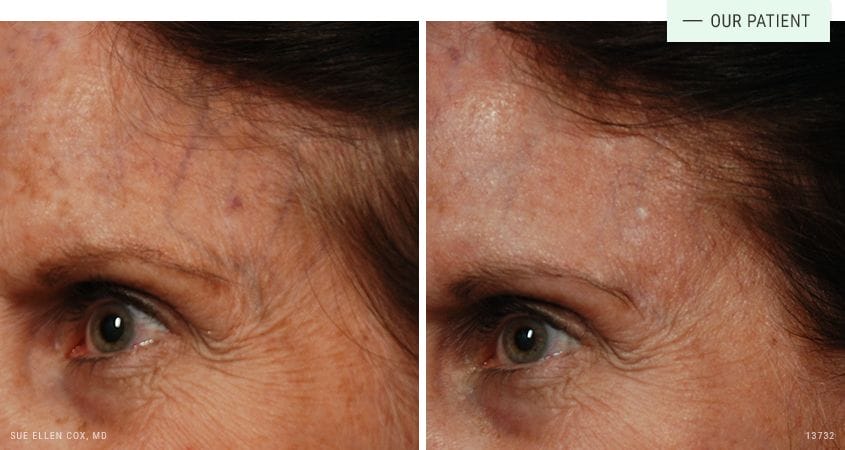 02
Is GentleYAG Blue Vein safe?
The FDA has cleared the GentleYAG laser to safely reduce the appearence of blue veins. It has an excellent safety profile. Like any surgical or non-surgical procedure, there are risks. As a teacher and trainer of other physicians in laser procedures, Dr. Cox stresses the importance of finding an experienced physician who understands the finer points of laser treatment.
03
GentleYAG Blue Vein downtime
There is no downtime associated with GentleYAG blue vein treatment. Pinkness or redness of the treated areas is typical immediately after treatment. Mild swelling may be present for a few days after treatment, but this quickly resolves completely.
04
GentleYAG Blue Vein results
You will see results from GentleYAG 5-7 days post treatment. Patients are typically happy with results from one to three treatments.