Back to Lasers and Devices
Laser Hair Removal
Laser hair removal is a laser treatment that permanently reduces unwanted hair in the treated area.
01
How does Laser Hair Removal work?
During this treatment, a laser beam passes through the skin to the individual hair follicle. The dark pigment of the hair's melanin absorbs the laser and transforms its energy into heat. This process disables the hair follicle while leaving the surrounding tissue unaffected. This kind of laser treatment best targets darker hair. It does not affect hairs that are not actively growing. White, gray or very fair hair does not respond well to laser hair removal. We use the Candella Gentle Max Pro laser in our office.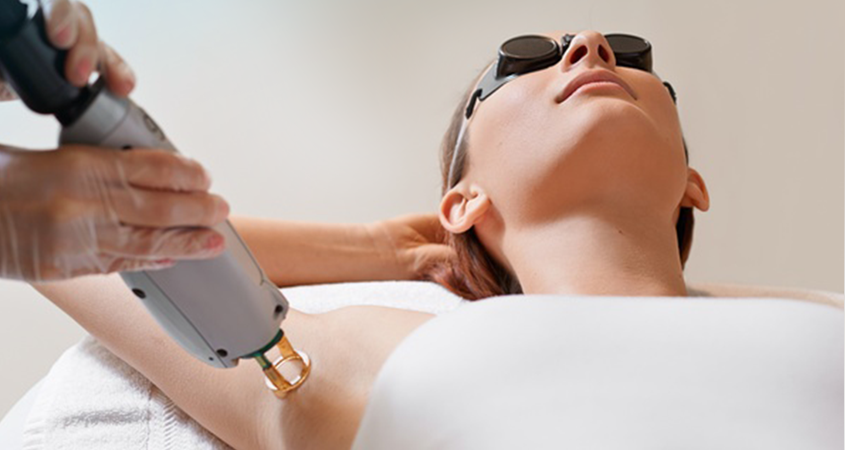 02
Is Laser Hair Removal safe?
The FDA has cleared the Gentle Max Pro laser to safely and permanently reduce unwanted hair. It has an excellent safety profile. Like any medical procedure, there are risks. As a teacher and trainer of other physicians in laser procedures, Dr. Cox stresses the importance of finding an experienced provider directly supervised by an on-site physician who understands the finer points of laser treatment.
03
Laser Hair Removal downtime
Laser hair removal is well tolerated. The procedure itself typically takes less than 15 minutes. Patients report a sensation of heat, accompanied by a bright light, and may experience mild discomfort.
There is no downtime associated with laser hair removal. Redness and mild swelling are the most common side effects following treatment. This typically resolves within 48 hours after treatment. Multiple sessions are required to achieve a permanent reduction of hair in the treated area.
04
Laser Hair Removal results
Laser hair removal treatment causes a permanent reduction of hair in the treated area. Occasional treatments are required after the initial series to maintain results. The most common treatment locations include the upper lip and chin, underarms, chest, back, bikini area and legs. We cannot treat very light hair or around the eyes, but it's possible to treat hair in most other areas. A series of treatments is required to produce results.