Back to Lasers and Devices
Microneedling
The SkinPen is an automated microneedling device that treats fine lines and wrinkles, acne scarring, pore size, stretch marks and other textural issues. Unlike over-the-counter rolling devices, this more intensive treatment is medical-grade and is performed by licensed medical professionals in clinical settings.
01
How does Microneedling work?
Microneedling is a form of collagen induction therapy that creates micro-injury sites at precise depths in the skin. This treatment makes use of the skin's natural healing process to stimulate collagen, growth factors and elastin production. The result is a reduction in the appearance of textural issues.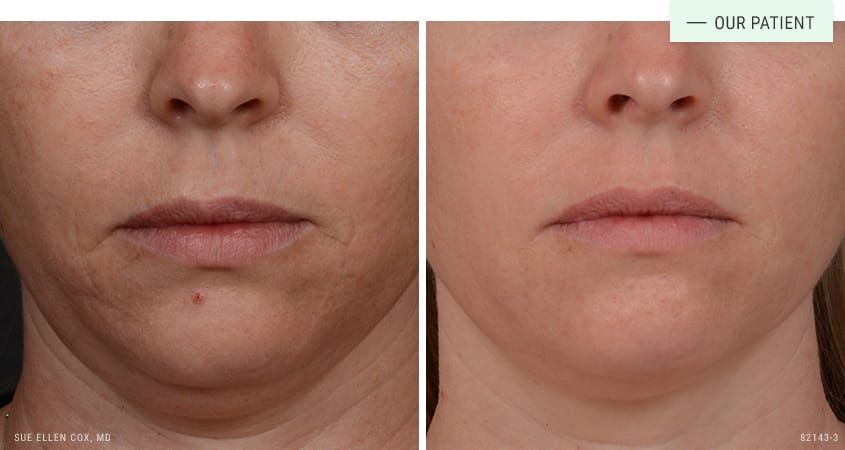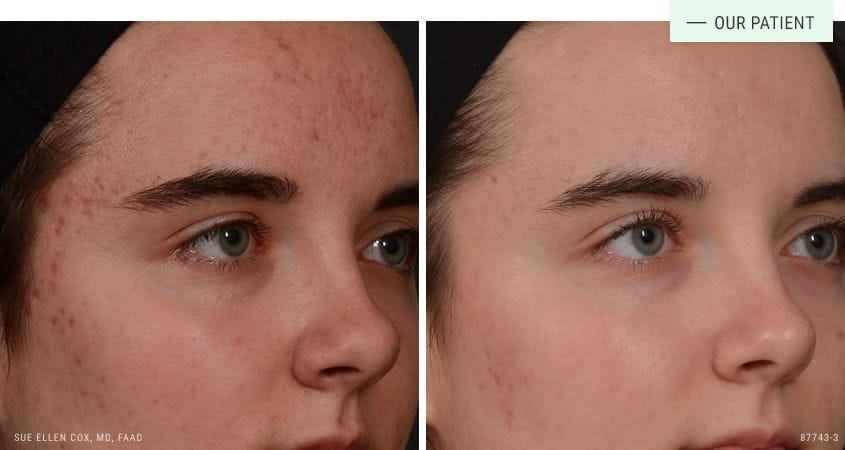 02
Is Microneedling safe?
The SkinPen is cleared by the FDA to safely treat a variety of issues related to skin texture. It has an excellent safety profile. Like any surgical or non-surgical procedure, there are risks associated. As a teacher and trainer of other physicians in safe, effective resurfacing procedures, Dr. Cox stresses the importance of finding an experienced provider supervised by a physician who understands the finer points of collagen induction.
03
Microneedling downtime
Microneedling is well tolerated. Your Aesthetician will move the tip of the device across the treatment areas, creating precise micro-injury sites and delivering specialty product or Platelet-Rich Plasma (PRP) to deeper layers of the skin. You may feel a prickling sensation and mild discomfort. Many patient report no discomfort at all. The procedure typically lasts about 20 minutes Numb gel may be used in advance of treatment for more sensitive areas. Microneedling may require downtime.
Recovery depends on the intensity and treatment area. Some patients experience mild redness, swelling and discomfort, while others experience scabbing and more moderate swelling. This typically resolves in three to seven days.
04
Microneedling results
Microneedling produces noticeable improvement of fine lines and wrinkles, acne scarring, pore size, stretch marks and other textural issues. The Collagen PIN is most often used on the face, but can treat scarring and stretch marks on other areas of the body. It is possible to treat multiple areas of the skin in a single session. A series of treatments produces the best results.
Acne is the most common skin condition in the United States, affecting 50 million Americans annually. In 2013, it was estimated that 5.1 million people sought treatment for acne with costs exceeding 1.2 billion. Even after an acne breakout is under control, many patients are left with residual acne scarring.
Read More