Back to Body Contouring
CoolSculpting
CoolSculpting is a non-invasive body contouring procedure that uses controlled cooling to target and permanently destroy fat cells.
01
How does CoolSculpting work?
CoolSculpting works through a controlled cooling process called cryolipolysis. Because fat cells are less resistant to cold than other cells, it's possible to target fat with specific temperatures that aren't harmful to other kinds of tissue. These fat cells ultimately die and are naturally and permanently eliminated from the body.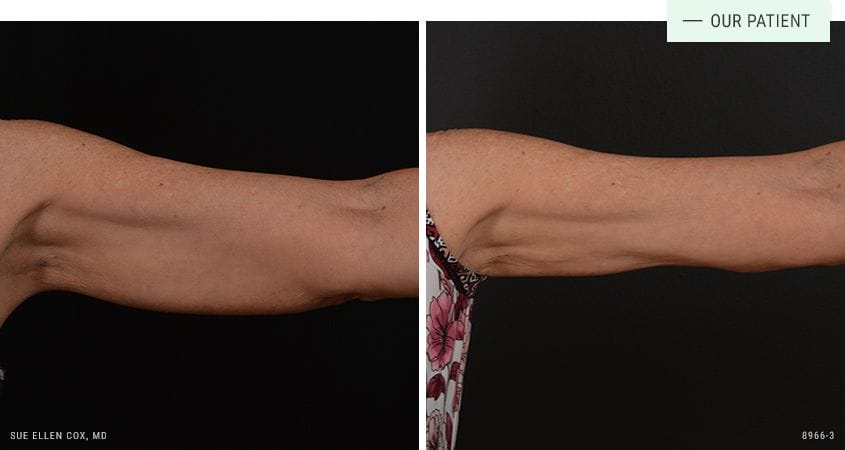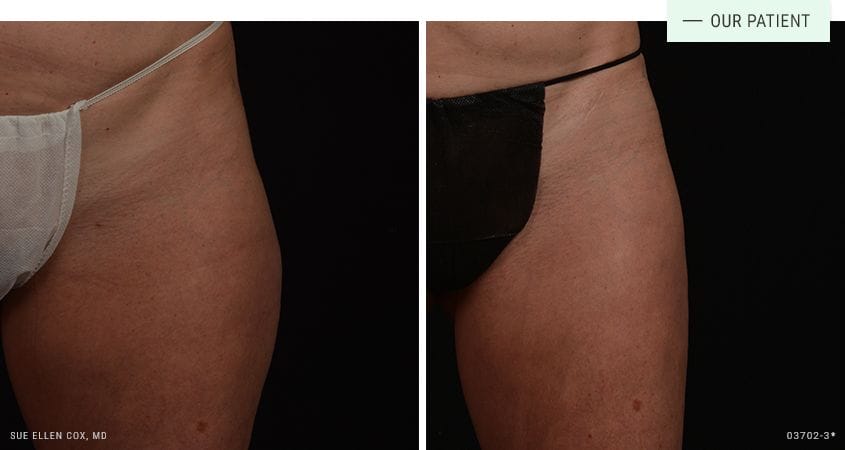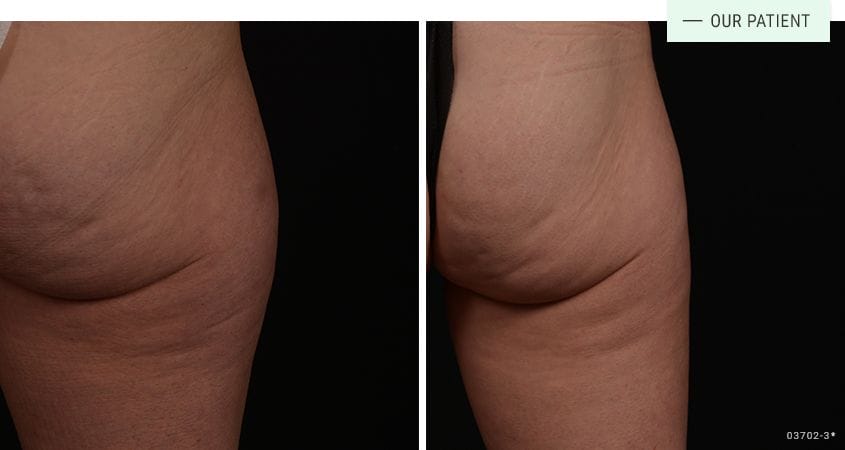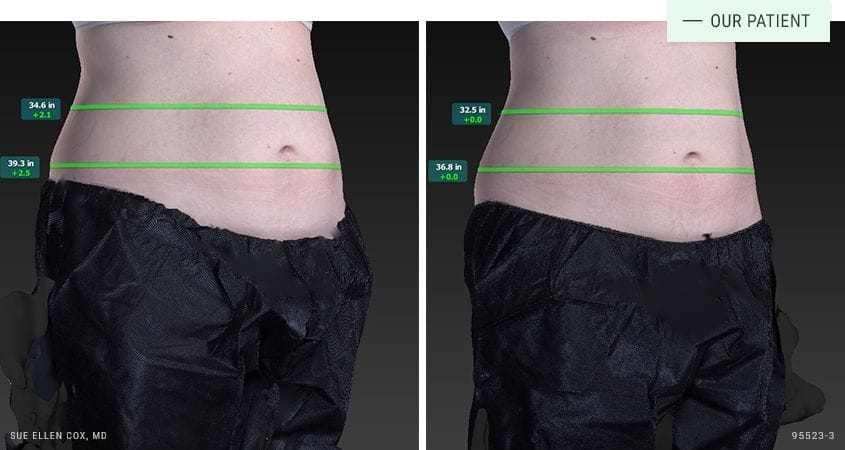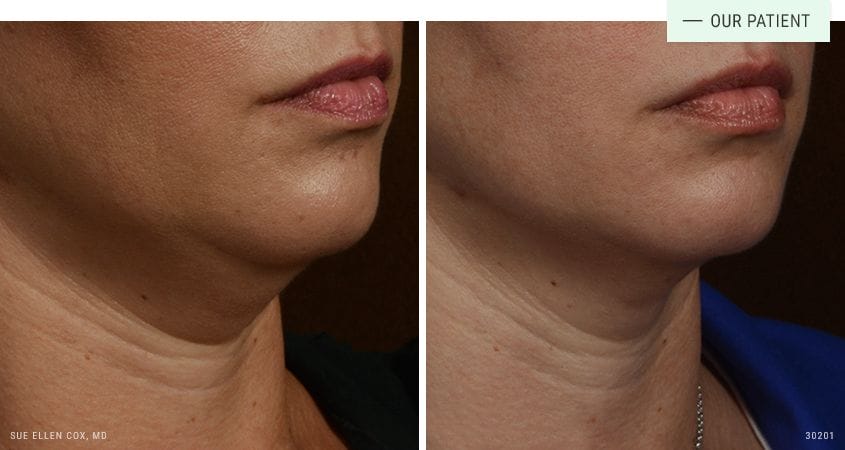 02
Is CoolSculpting safe?
The FDA has cleared CoolSculpting to safely treat unwanted fatty bulges. It has an excellent safety profile. Like any medical procedure, there are risks. As a teacher and trainer of other physicians in safe, effective body contouring, Dr. Cox stresses the importance of finding an experienced provider directly supervised by an on-site physician who understands the finer points of fat reduction.
03
CoolSculpting downtime
CoolSculpting is well tolerated. We have two machines and the latest applicators, which means we can treat multiple areas simultaneously with the applicator best suited for the area. The applicator is applied to the area, and the controlled cooling begins. You will feel intense cold, which dissipates after the first few minutes of the procedure. With the newer applicators, a typical procedure lasts 35 minutes. Our patients generally use the time to read, browse online, or even take a quick nap.
There is no downtime associated with CoolSculpting. Immediately after the procedure, the treated area will appear red, numb, and firm. We provide complimentary Z-Wave massage following treatment to aid in the breakdown of fat. Some patients experience redness, minor bruising, tingling, numbness or discomfort in the treated area, but this is temporary and will resolve completely, typically within the first two weeks. Most patients are able to go about their day immediately after treatment.
04
CoolSculpting results
CoolSculpting provides long lasting results and predictably destroys fat cells in the treated area. In a clinical study, each session was found to remove 20% – 25% of the body fat in the treated area. Because the body removes the dead fat cells gradually over time, it will take about four weeks to begin seeing results, with maximum results typically visible three months after treatment. CoolSculpting can be used to treat most areas with excess fat, including under the chin, arms, "bra fat," back, abdomen, flanks, inner and outer thighs and above the knees. Some patients are happy with results from one treatment, and others opt for additional treatment. Patient results and experiences may vary.
Related Clinical Trials
Dr. Cox completed work as the principal investigator in this study "A Feasibility Study to Evaluate Electromagnetic Muscle Stimulation and CoolSculpting for Abdominal Contouring". The study began in November 2018 and ended in April 2019.
This observational study compared efficiency of the CoolSculpting® System with CoolAdvantage family of applicators and the CoolSculpting® Elite System and applicators. Dr. Cox served as principal investigator. This study began in July 2022 and ended in November 2022.
If you aren't familiar with CoolSculpting, it's is a quick, noninvasive way to freeze away stubborn, unwanted fat. During consultations, we're often asked "Does CoolSculpting Hurt? We hope this brief description gives you more insight to the CoolSculpting process.
Read More