Back to Injectables
Dermal Filler
Dermal fillers are injectable products that restore volume, soften lines and creases, and add symmetry. They are used primarily in the face, but may also be used in the hands, chest, and other areas.
01
How does Dermal Filler work?
Most dermal fillers are composed of a clear gel-like substance called hyaluronic acid. Hyaluronic acid is a natural substance found in plants, animals and humans. When injected, it supports facial structures and tissues that have lost volume or elasticity due to normal aging. It also brings water to the surface of skin to keep it looking fresh and supple. Other types of fillers include poly-L-lactic acid and calcium hydroxylapatite, both of which are designed to stimulate the body's own production of collagen. Each filler is best suited for a specific area, which is where experience and expertise become important.
We currently offer RHA Redensity, RHA2, RHA3, RHA4, Restylane, Restylane Lyft, Restylane Silk, Restylane Refyne, Restylane Defyne, Restylane Kysse, Juvéderm, Juvéderm Ultra Plus, Juvéderm Volbella, Juvéderm Vollure, Juvéderm Voluma, Belotero, Sculptra and Radiesse. An expert injector, Dr. Cox understands the science and art required to achieve aesthetically beautiful results.
Fillers treat a variety of concerns, including etched-in forehead lines, loss of volume in the temples, under-eyes and cheeks, deep lines and creases around the mouth, and loss of volume in the hands. Fillers can also enhance the lips and create a more defined chin or jawline.  An expert in cutting edge techniques, Dr. Cox uses poly-L-lactic acid and calcium hydroxylapatite fillers on the body for skin tightening. Treatment areas include the neck, chest, arms, abdomen, buttocks and thighs. Dr. Cox has lectured extensively across the United States and Europe on this new, groundbreaking technique.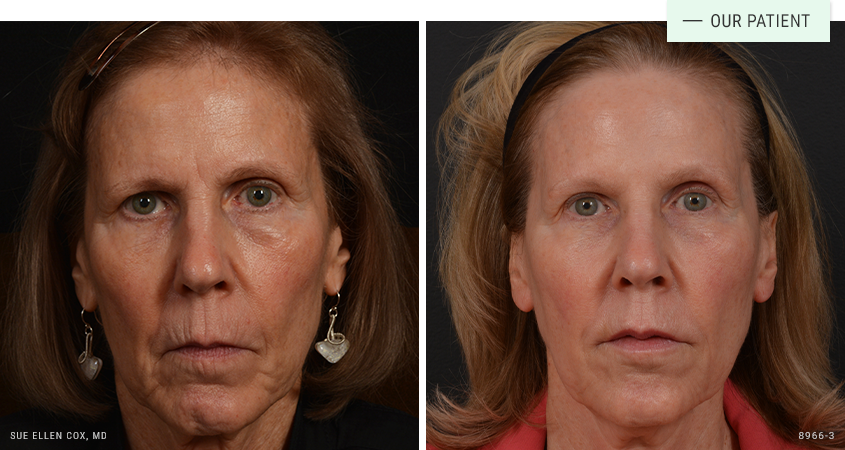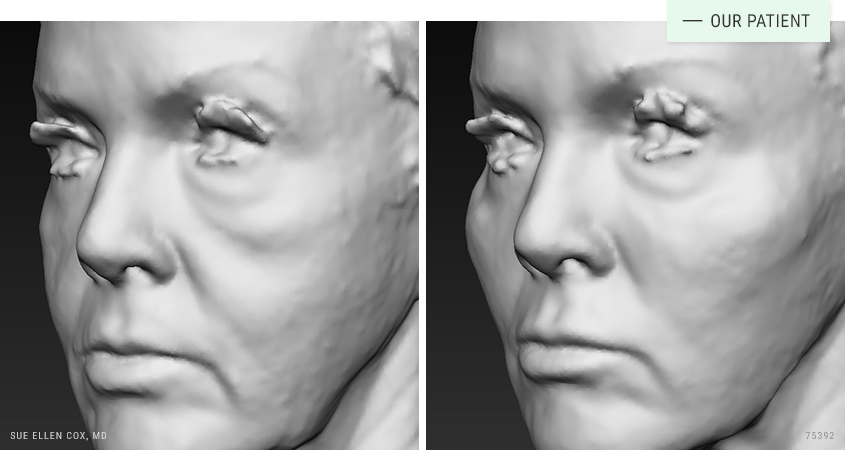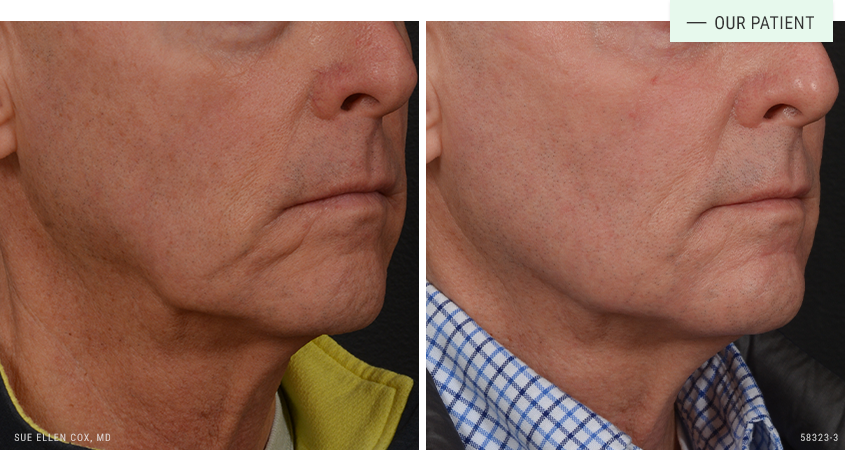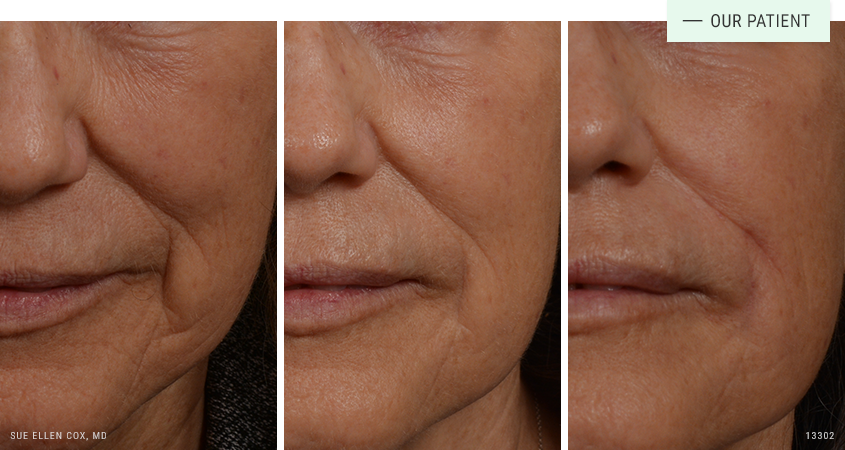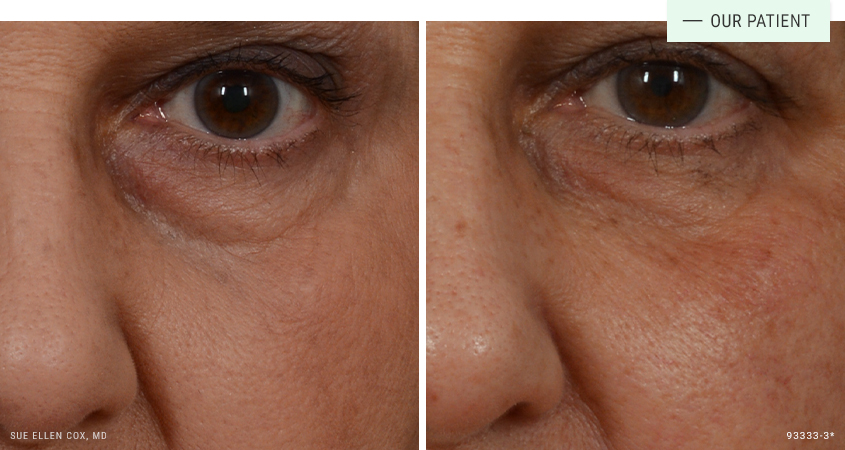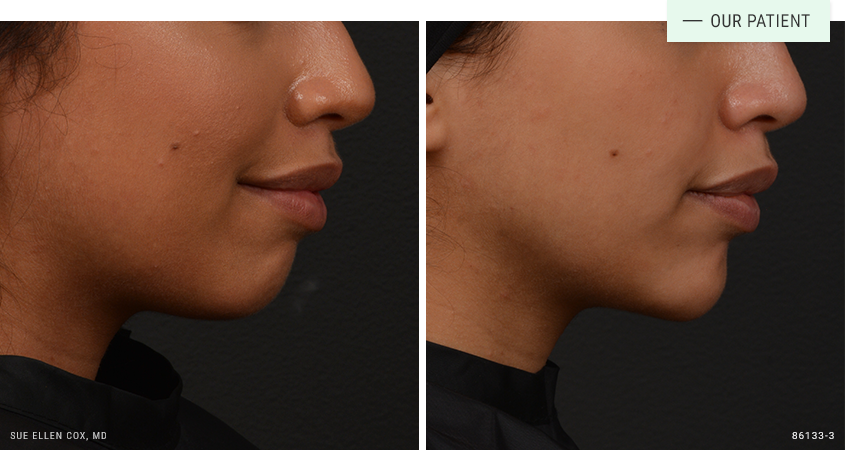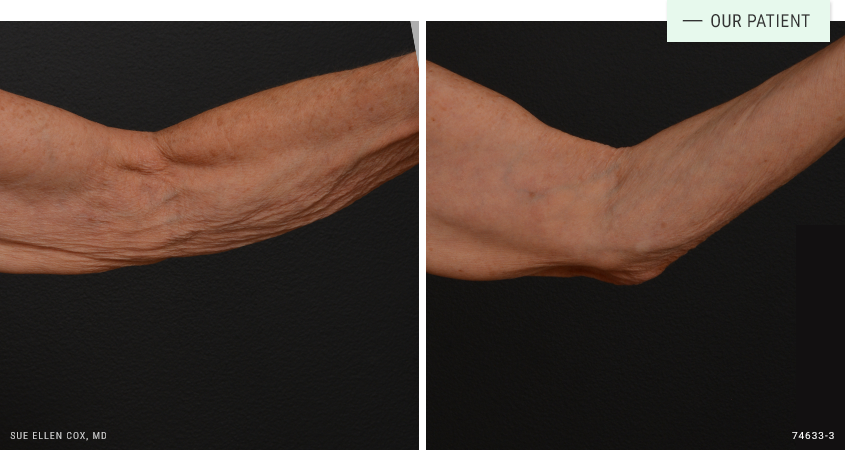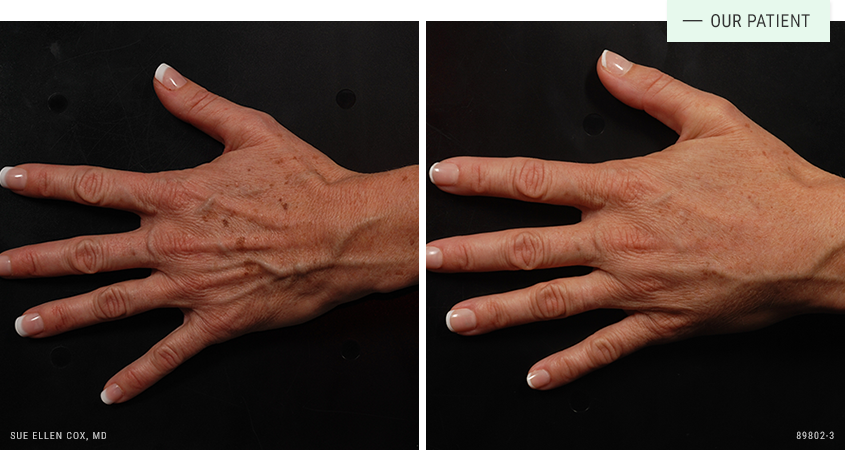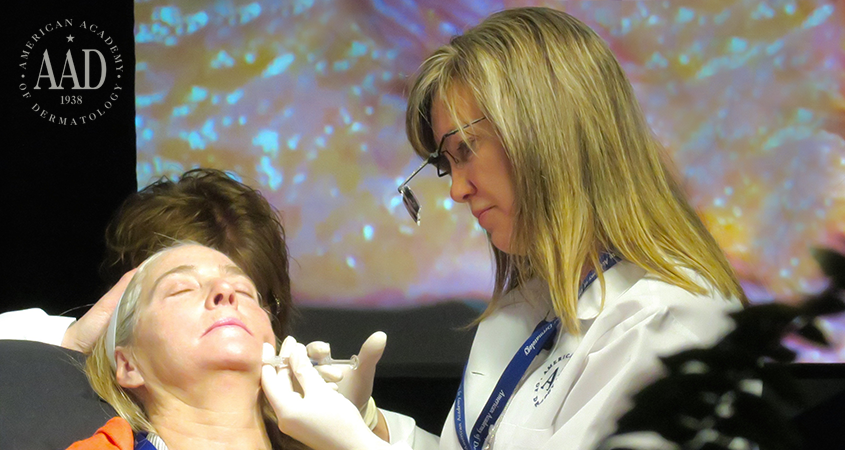 02
Is Dermal Filler safe?
Dermal fillers have an excellent safety profile and all fillers used in our office are FDA approved. Dr. Cox's expertise includes use of filler in off-label locations, meaning she can safely and effectively inject filler products into areas other than their FDA-approved locations.  Like any surgical or non-surgical procedure, there are risks associated with treatment. As an international teacher and trainer of other physicians in facial anatomy and injection techniques, Dr. Cox stresses the importance of finding an experienced physician who understands the finer points of injectable treatment.
A medical expert and thought leader in injectable filler, Dr. Cox performed FDA trials for most of these injectable fillers. She helped bring Restylane, the first hyaluronic acid filler, to the US, and performed the largest single site trial for registration of Voluma, the first filler created for the mid-face. Dr. Cox remains on the forefront of filler development and innovation, with numerous clinical trials of future fillers in process.
03
Dermal Filler downtime
Filler treatment is very well tolerated. Dr. Cox will work with you to develop a treatment plan, which is typically executed in 2-3 sessions. Once initial results are achieved, most patients come in once or twice a year to maintain their results. The procedure itself typically takes no more than 15 minutes. Filler is injected precisely where it is needed using a very small needle. Numb gel may be used in advance of treatment for more sensitive areas.
There is no downtime associated with filler. Injection-related side effects may include swelling or bruising, which typically resolve quickly. Aspirin, vitamin E, ibuprofen, and many other herbal supplements may contribute to bruising. We recommend you discontinue these medications 10 days prior to the procedure with consent of the prescribing physician. Some patients experience more swelling and bruising than others. Because of this, we recommend allowing a few days before a significant social or professional obligation.
04
Dermal Filler results
Fillers produce an increase in volume and softens lines and creases. Results and duration vary based on the quantity, placement and treatment area. Clinical results have demonstrated duration of four months to over two years, depending on the product.
Watch this first-time injectables patient journey through her first appointment! A combination of Neuromodulators, Fillers and a chemical peel allowed Dr. Cox to help improve skin tone, texture, and quality in just one visit.
Read More
Related Posts