Back to Blog
At Home Skincare – Get Glowing Skin In Quarantine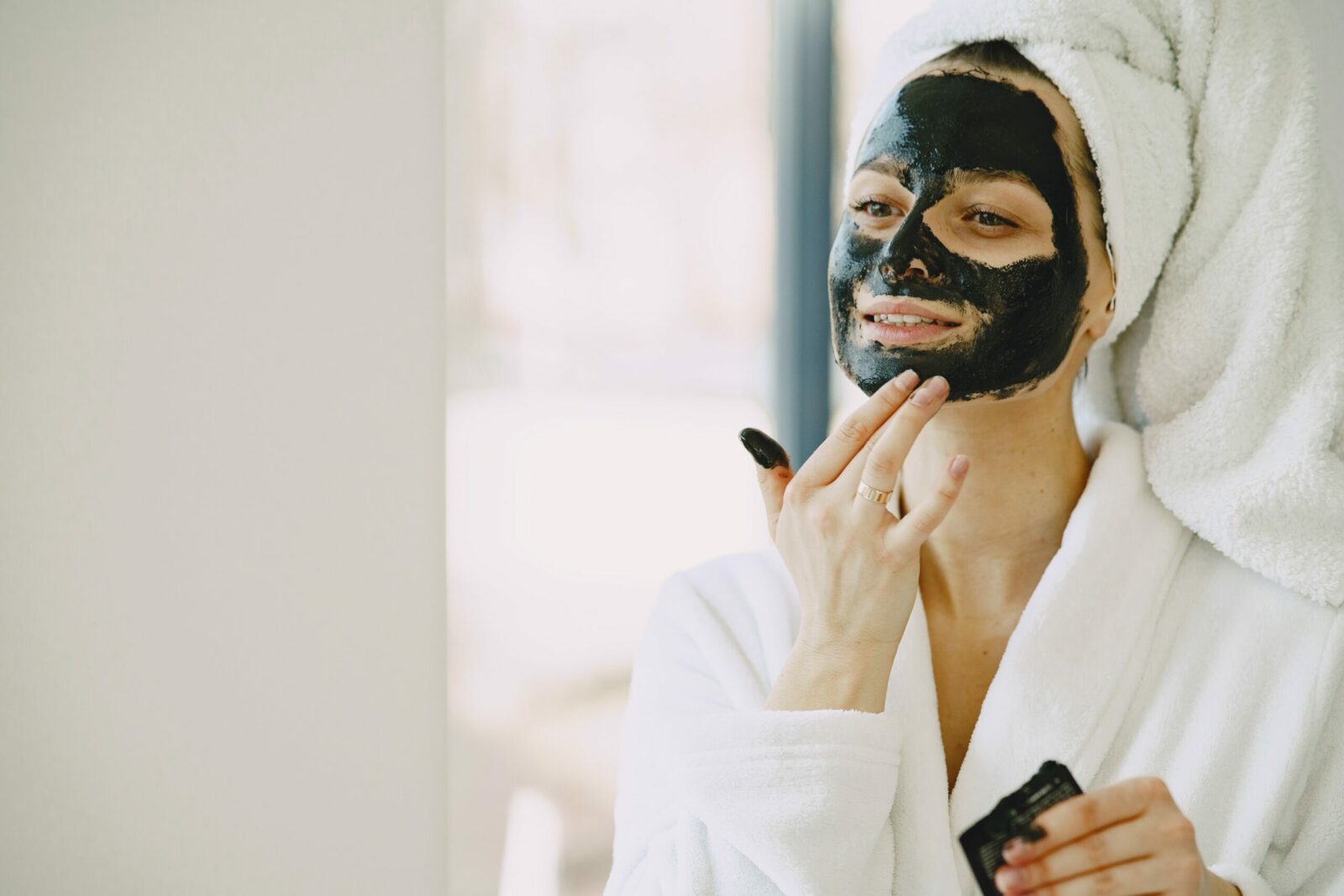 Guest blogger, Nicole McGovern, Senior Check-Out Coordinator at Aesthetic Solutions. Nicole has a degree in Exercise Science and has worked for Dr. Cox for over 8 years. She is passionate about living a healthy lifestyle and helping others to love their skin!
Growing up, I was always obsessed with skincare. My parents would have to drag me out of the skincare aisles at the store, and if I was missing, they always knew where to find me. In high school, one of my favorite things to do was to have our own "spa night" at home with my friends. I have so many memories of girl talk while we were steaming our faces and applying homemade face and hair masks. We tried all different kinds of recipes for homemade, at home skincare treatments (not all of which would I recommend today). Probably one of the craziest was when we put mayonnaise in our hair and rinsed with beer. It took days to get the smell out!
Now that I'm working with Dr. Cox, I have a much broader knowledge of products and how skincare ingredients affect the skin. I absolutely believe that there is nothing better that you can do for your skin than to use quality medical grade skincare daily. These products not only have the clinical studies and research to back them up, but I have also personally seen and witnessed the transformations in my own skin and others with just using quality skincare.
In saying that, I do still enjoy having my own "spa nights" at home and these "social distancing" days have really had me experimenting again. I've even gotten my husband to join in! My favorite at home skincare facial for glowing skin includes:
1.  A double cleanse. Washing the face is a necessary step, even when we are going makeup free these days! I start by soaking a cotton ball the ISDIN Micellar Water and gently swiping that all over my face and neck. I love this product because it is super gentle for my sensitive skin, and it easily removes dirt and makeup (even waterproof eye makeup) with just a swipe. After this, I choose my cleanser. The Epionce Lytic Gel cleanser has been my favorite lately. It is all botanical based and includes willow bark extract (a natural form of salicylic acid) to help keep the pores cleaned and minimized, while still being super gentle on the skin. Make sure to use luke-warm water while cleansing—hot water will dry and irritate the skin! Pat dry with a fresh clean towel, making sure not to rub!
2.  Next, it's time to exfoliate. I love Revision's Finishing Touch Face Scrub as a home microdermabrasion treatment, which I typically use about once a week. This scrub removes the dead and dehydrated skin cells from the surface of the skin with Polynesian Volcanic Black Sand and ultra-fine Pumice to help smooth the skin's texture. I'm doing this more regularly to make up for missing my routine Hydrafacial treatments during quarantine!
3.  After exfoliation comes my favorite part—the face mask! Choose a face mask depending on what your skin needs at the time, and make sure not to do this more than 2 times/week! The Revision Black Mask has always been a staple in my at home skincare regimen to keep the pores clean and detox the skin. The DefenAge 2-Minute Reveal mask is also amazing for those days when I don't have a ton of time. This mask has exfoliating sugar crystals, so it is your exfoliation AND mask step all in one. When I'm not in a pinch and I'm feeling crafty, I mash up an avocado, mix it with about a teaspoon of honey and apply to the face like a mask. Bonus, if you add cucumber slices over the eyes and take about 10 minutes to lay down and relax! Vitamin E and other antioxidants in avocados help to nourish the skin and can help to soothe irritation and inflammation. Honey is antiseptic and antibacterial so it can help fight acne by keeping your pores clean.
4.  Next, it's time for a serum and hydration. I love an antioxidant serum to help repair damage from environmental factors throughout the day and boost collagen. SkinBetter Alto is currently one of my favorites. I follow that up with SkinBetter Trio for an intense boost of hydration. When applying these products, I take extra time to massage the face and neck to boost circulation and lymphatic drainage. Start at the center of the chin and work your way out to the ears. Continue this motion all the way up the face from the center out. Once you get to the forehead, trace the hairline down the face and to the back of the earlobe and down the neck. This will help your body to eliminate excess fluid and toxins from the face, and it feels amazing too!
5.  Last step depends on the time of day. If it's daytime, I will follow up with a good sunscreen with lots of ZINC OXIDE in it. EltaMD Elements gives me a dewy glow these days. If I'm doing a night time facial, I'll follow with a retinoid. SkinBetter AlphaRet is in my arsenol, but for now I'm loving Restorsea 10X. An all-natural product with a proprietary enzyme that exfoliates the skin and is wonderful for patients who are pregnant or have a hard time tolerating retinols.
Taking the time to do these extra self-care steps has really made a difference in the way I am feeling in these difficult times. For me, it is a time of reflection and a time to be thankful for all that I have and for all of those brave people on the front lines who are dealing with the brunt of the COVID-19 crisis. We need to just hang in there a little bit longer! If we are careful and smart, the end of this is in sight. For me, continuing with my daily self-care with things like stretching, walks, and my at home skincare regimen will not be a hard task. I hope to continue these things once this is all over! Give me a face mask, a good book, and maybe a fancy homemade mocktail and I'm in heaven!