Back to Lasers and Devices
V-Beam
Vbeam is a laser procedure that treats redness caused by rosacea, birthmarks, facial and spider veins, warts, vascular lesions, pink stretch marks, cherry angiomas, pink and red acne and other scars.
01
How does V-Beam work?
Vbeam is a pulse dye laser. Pulse dye lasers work by delivering a focused burst of light at a specific wavelength. Different wavelengths can be used to target certain structures within the skin. The Vbeam laser operates at wavelengths between 585-595nm, which targets the red color of oxygenated hemoglobin in blood vessels. When treated, blood within the skin absorbs the heat of the wavelength, and causes the vessel to collapse. Your body will then naturally eliminate the collapsed vessels over time. This allows the Vbeam laser to selectively target the source of redness without causing other damage to the skin.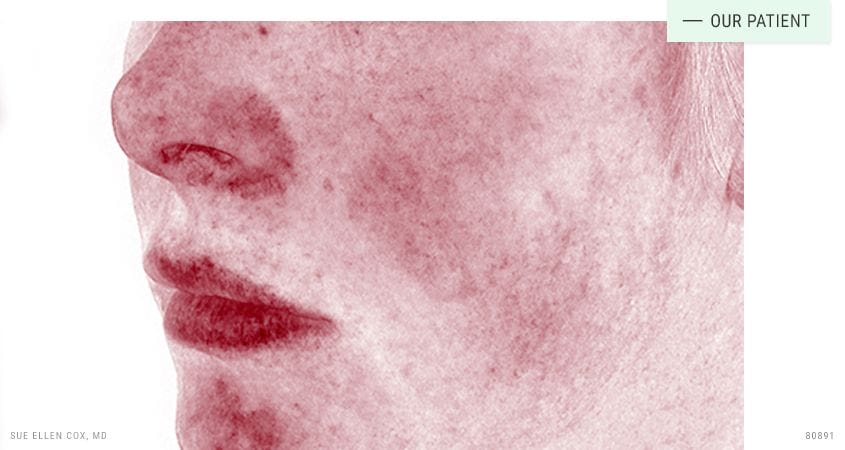 02
Is V-Beam safe?
The FDA has cleared the Vbeam laser to safely treat unwanted redness and red vessels. It has an excellent safety profile. Like any medical procedure, there are risks. As a teacher and trainer of other physicians in laser procedures, Dr. Cox stresses the importance of finding an experienced physician who understands the finer points of laser treatment.
03
V-Beam downtime
There is no real downtime associated with Vbeam treatment. Pinkness or redness of the treated areas is typical immediately after treatment. Mild swelling may be present for a few days after treatment, but this quickly resolves completely.
04
V-Beam results
Vbeam treatment is often focused on the face, but may be used on most areas of the body, including sensitive areas like the hands, neck and chest. It is possible to treat multiple areas of the skin in a single session, and Vbeam laser can be performed the same day as most other procedures. Vbeam reduces the appearance of acne scars, facial and spider vessels, rosacea, stretch marks, vascular lesions and warts. A series of treatments produce the best results.