01
How does Qwo work?
It is estimated that 90% of women regardless of age, BMI, or race, experience some degree of cellulite. Cellulite is caused by a structural issue in the skin. Bands of fibrous tissue called septae pull unevenly on the skin's surface from within, causing the appearance of puckering and dimpling.
Qwo is a mixture of two naturally occurring collagenase enzymes that target Type I and Type III collagen found in fibrous bands.  After injecting Qwo, these enzymes target and break down fibrous bands, resolving the structural cause of cellulite and allowing the skin to once again appear smooth at the surface.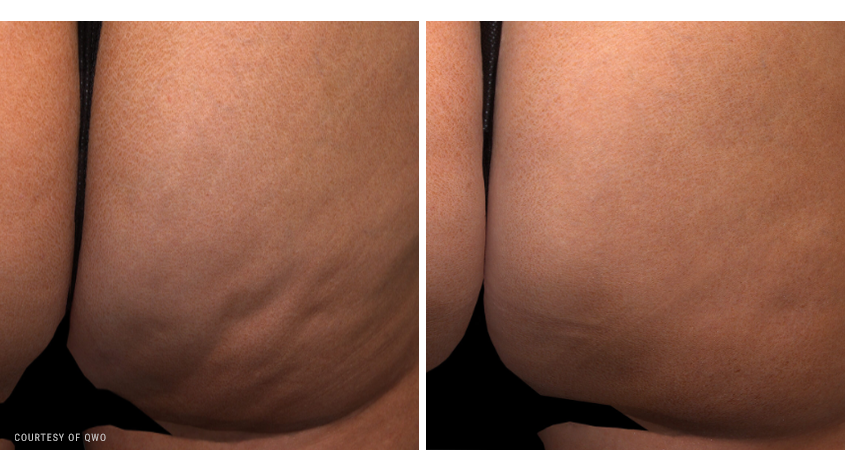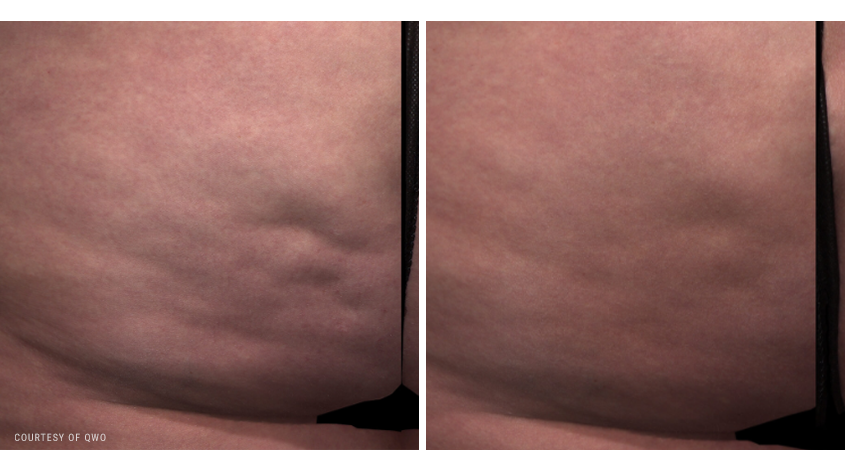 02
Is Qwo safe?
Qwo is the first and only FDA approved injectable for moderate to severe cellulite in the buttocks of adult women. Qwo has an excellent safety profile. As a teacher and trainer of other physicians in both injectables and body contouring, Dr. Cox stresses the importance of finding an experienced physician who understands the finer points of treatment. Dr. Cox is thrilled to be the first physician in North Carolina to treat with Qwo.
03
Qwo downtime
Qwo is well tolerated. The treatment is comprised of a series of precise injections with a small needle. Many patients compare the feeling to a neuromodulator (like Botox) treatment. The process typically takes about 15 minutes.
Bruising is normal and to be expected after Qwo. In clinical studies, 84% of participants reported bruising. Bruise management will be discussed during your consultation. Some swelling may be present in the treated areas.
04
Qwo results
Qwo significantly reduces the appearance of moderate to severe cellulite dimples on the buttocks. Qwo does not treat skin texture or laxity, which have different structural causes than cellulite. Best results are achieved with a series of three sessions.