Back to Injectables
Botox, Dysport, Xeomin and Jeuveau
Botox, Dysport, Xeomin and Jeuveau all belong to the class of drugs known as "neuromodulators." They are injectable treatments to reduce the appearance of dynamic lines and wrinkles. They can also be used to lift the brow, reduce the appearance of jowls and neck bands, shape the jawline and more.
01
How does it work?
Botox, Dysport, Xeomin and Jeuveau are comprised of a naturally-occurring, purified protein. They can be used to safely and temporarily disable muscles by blocking the transmission of neurological signals. It is strategically administered to prevent contraction of specific muscles that cause creases, wrinkles and other aesthetic issues of the face and neck.
Expert knowledge of facial anatomy is the key to outstanding results. Precise dose and placement determines success of the treatment. Dr. Cox is internationally recognized for her skills as an injector.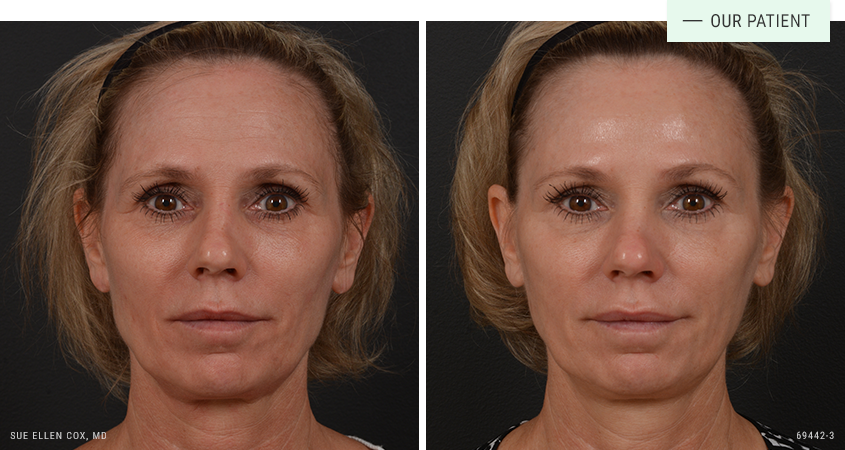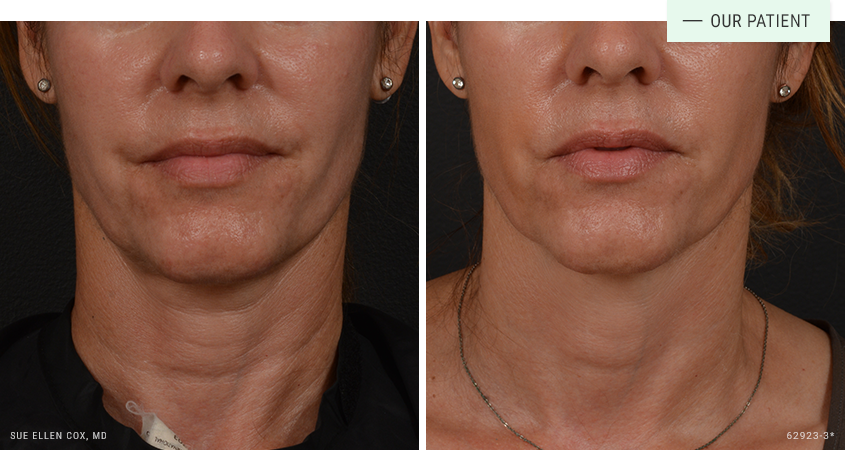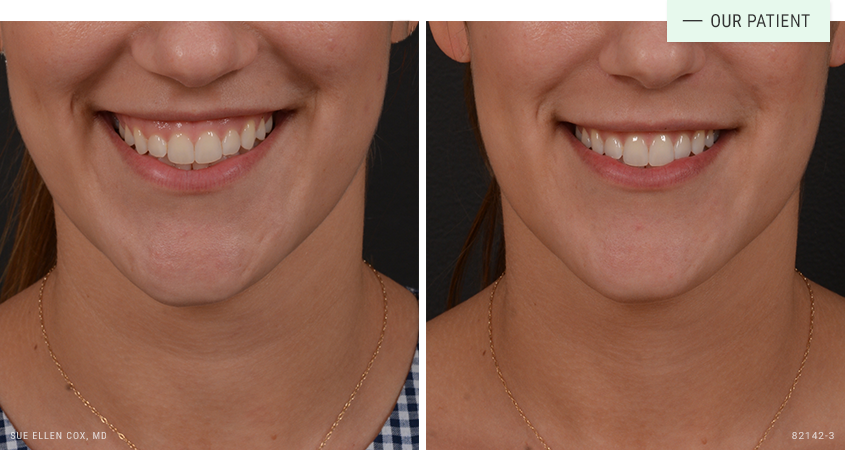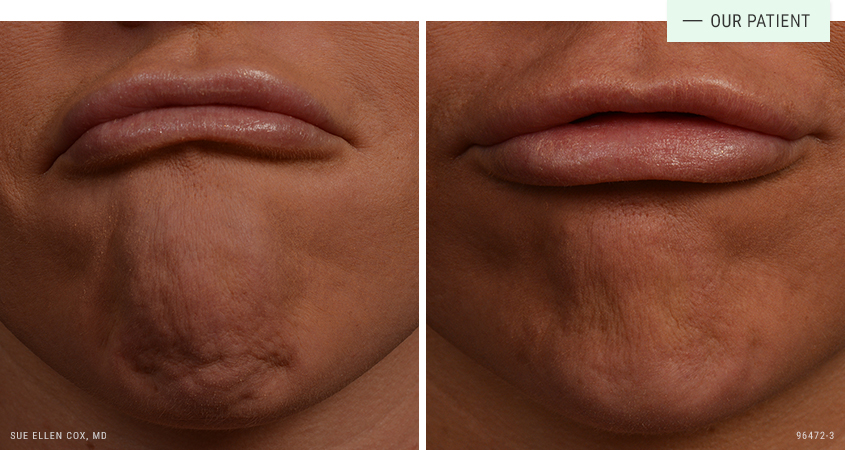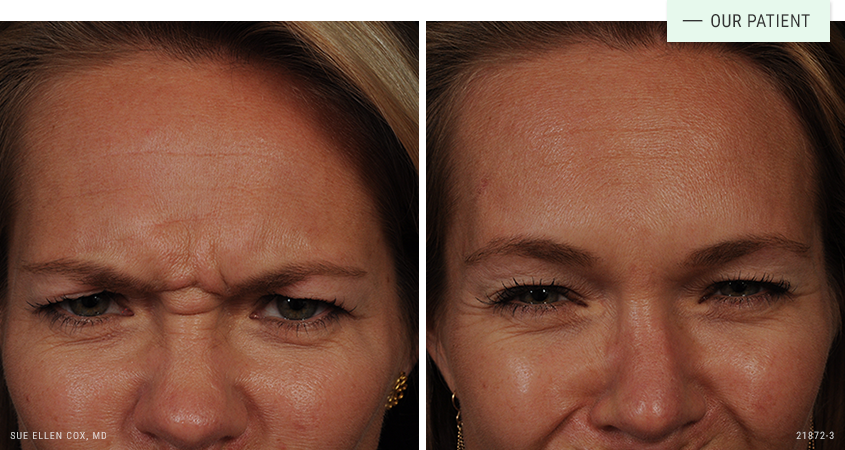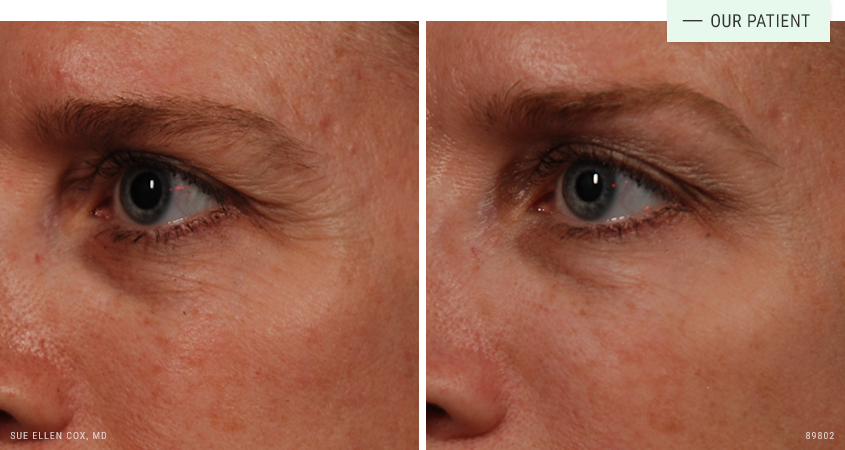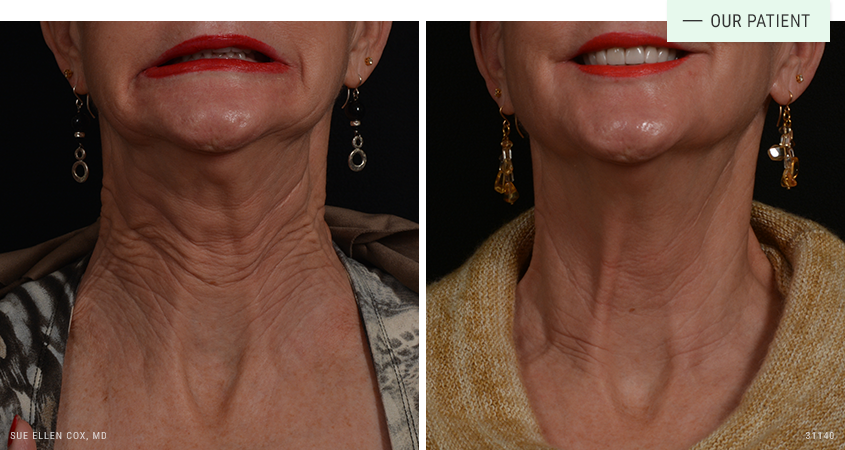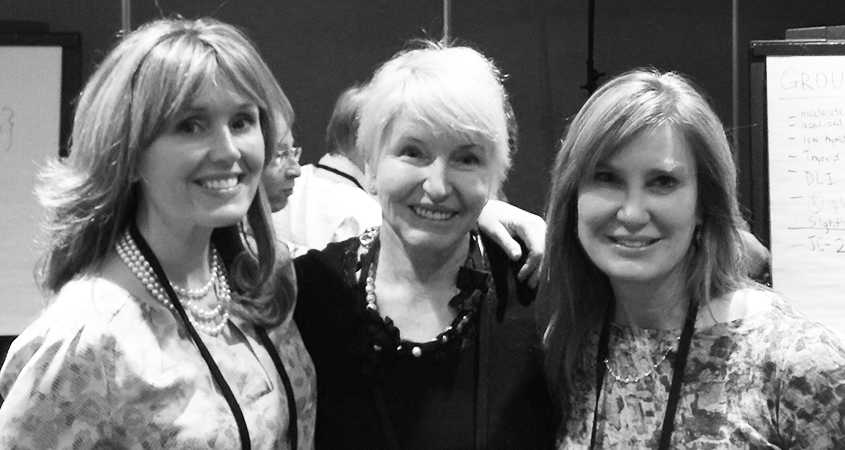 02
Is it safe?
The FDA has approved Botox, Dysport, Xeomin and Jeuveau to safely treat wrinkles. It has an excellent safety profile. Like any surgical or non-surgical procedure, there are risks. As an international teacher and trainer of other physicians in facial anatomy and injection technique, Dr. Cox stresses the importance of finding an experienced physician who understands the finer points of injectable treatment.
03
How long does recovery take?
Botox, Dysport, Xeomin and Jeuveau treatments are well tolerated. The treatment is comprised of a series of precise injections with a very small needle. This process only takes a few minutes. Patients often compare the feeling to having their eyebrows plucked.
There is no downtime associated with Botox, Dysport, Xeomin or Jeuveau. Once the injections are complete, there is typically mild swelling and redness around the pin-prick injection sites. This dissipates within a few minutes. Effects become noticeable within three to four days, with full results two weeks after treatment.
04
What kind of results can I expect?
Botox, Dysport, Xeomin and Jeuveau treat dynamic wrinkles. Dynamic wrinkles appear when muscles are contracted as you smile, frown, laugh, furrow your brow, and make other facial expressions. Treatment will reduce or eliminate the appearance of dynamic wrinkles in the treated areas.
Static wrinkles are "etched in" and remain visible even when your facial muscles are at rest. Over time, the absence of muscle contractions improve the look of static wrinkles and may prevent future ones from forming. In addition to treating wrinkles, Botox, Dysport, Xeomin and Jeuveau can also be used to elevate the brow, reverse "downturned" lips, correct "gummy smiles" and "bunny lines" and shape the jawline. Botox, Dysport, Xeomin and Jeuveau duration ranges from four to six months.